– GTI girls out of college women's 4x100mGUYANESE Emanuel Archibald is all set, and is anticipating favourable results when he steps out this afternoon to participate in the college men's long jump at the Penn Relays, which started yesterday at the Franklin Field in Philadelphia, Pennsylvania.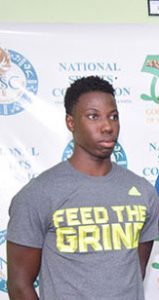 Emanuel Archibald"[I feel] great. There's good weather, and my coach says I'm in good shape to win it," Archibald told Chronicle Sport yesterday. The Relays will be the biggest event that Archibald has attended since starting out as an athlete, and he's still ecstatic about making the team."I'm really excited, because I worked very hard to qualify for this track meet." He expressedArchibald, who has had a season's best (SB) of 7.63m in the long jump, is representing the University of the West Indies (UWI), where he is currently studying on a scholarship. Also representing UWI will be Guyana's Female Athlete of the Year, Natrena Hooper.Hooper will be in the college women's high jump tomorrow, her only event at the meet. Archibald will wrap up his participation with the college men's triple jump tomorrow.Archibald and Hooper are among a number of Guyanese that are participating at the respected meet, which concludes on Saturday. In yesterday's competition, the Guyanese team of Denita Jackson, Alisia Grant, Tandika Haynes, and Cassie Smalls failed to make it past the heats of the College Women's 4×100.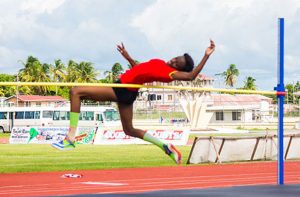 Natrena HooperRepresenting the Guyana Technical Institute (GTI), from New Amsterdam, the girls clocked 50.73 seconds, running in heat 8. The girls are part of a team of 26 athletes from Berbice, 10 of them are representing the GTI and 16 coming out for Fort Wellington Secondary.A GTI team was also in yesterday's college women's 4x400m heats. Today, GTI has the college men's 4x100m, 4x200m and 4x400m heats, as well as the women's 4x200m heats. Fort Wellington is in the high school boys' 4x100m, while on Saturday they have a team in the high school boys' 4x400m.
read more